Kornit Digital Commits to the UN's 17 Sustainable Development Goals Enabling a Cleaner, More Responsible Textile Industry
From the technologies and consumables we develop to the standards and practices we mandate throughout our organization, Kornit Digital commits to being a leader in fostering a textile industry – and global community – that is ethical, responsible, and environmentally conscious, for a more sustainable future. We pursue this goal through our partnerships and customer relationships, in accordance with the Sustainable Development Goals set forth by the United Nations.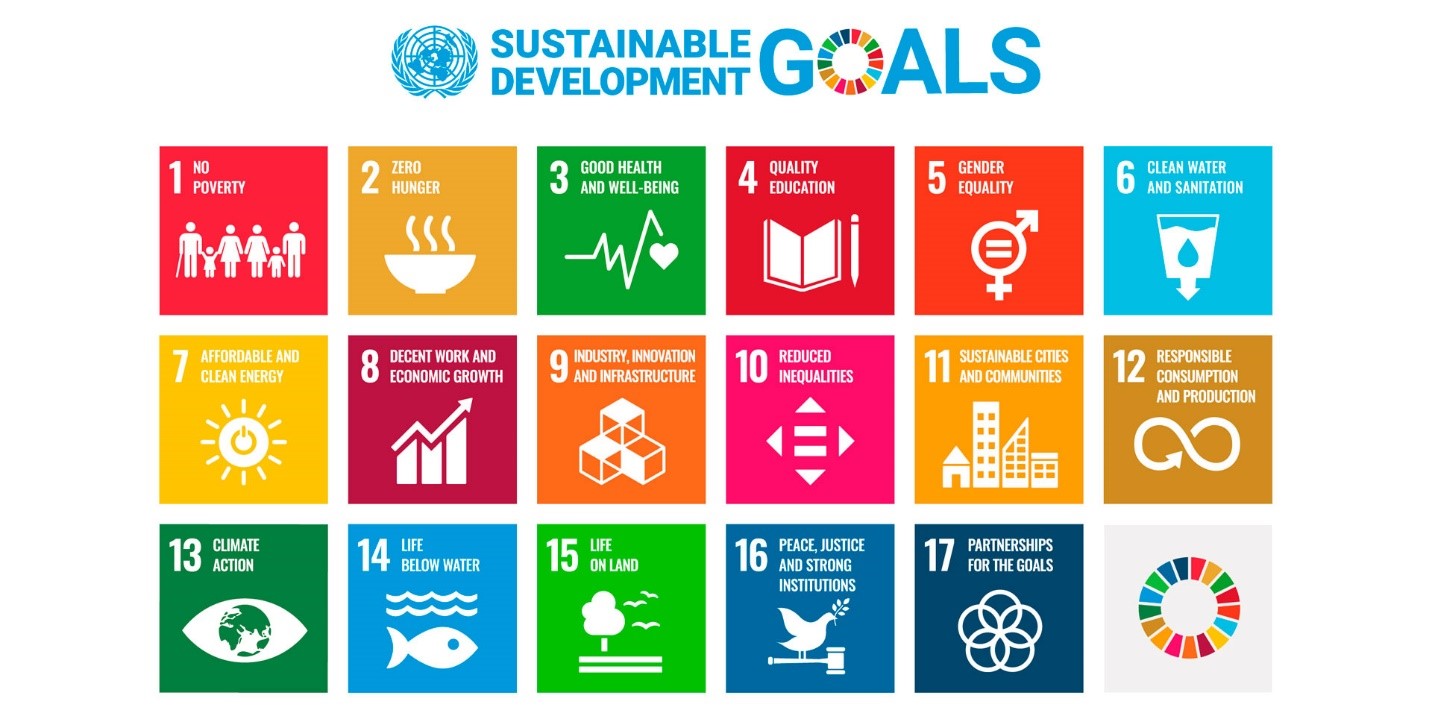 As such, Kornit recognizes the importance of:
Good Health and Well-Being

Our inks and fixations are Eco-Passport certified and GOTS approved, nontoxic and safe for those who use our systems, and those who wear the apparel being imprinted—even babies. By eliminating waste and hazardous fumes and pollutants from production, we enable healthy work environments, and our compact, efficient systems enable safe work zones with less clutter and fewer workers required for operations. Supporting healthier, safer decisions is an ethos we take to heart in our day-to-day operations, as well, encouraging health-conscious HR policies, gamifying healthful activities, and regularly promoting charitable community activities among our global workforce.

Clean Water and Sanitasion

Textile production is the second-most polluting industry worldwide, behind only petroleum. Kornit's unique systems and the production routines they enable minimize fresh water use and eliminate waste, and Kornit's commitment to a zero-waste vision for textiles ensures continuous improvement on this front – making the textile industry a cleaner proposition worldwide, one production floor at a time.

Affordable and Clean Energy

Kornit's digital print technology consumes less power than both traditional analog systems and competitive digital solutions, supporting brands and fulfillers in their efforts to reduce carbon footprint.

Decent Work and Economic Growth

Enabling a more efficient production process that makes print costs low, consistent, and predictable, Kornit systems enable fair labor practices, as well as onshoring and nearshoring efforts to both minimize the distance between production and the consumer, and create and maintain jobs locally rather than outsourcing or offshoring them to distant locales (where accountability for responsible labor and environmental policy are frequently lacking). Producers can control their labor costs and minimize supply chain vulnerabilities while contributing to their local economies.

Industry, Infrastructure, and Innovation

We innovate for the fashion industry, enabling sustainable manufacturing on demand, accelerating digital transformation, and making on-demand more visible and viable worldwide. By aligning supply and demand, streamlining supply chains, replacing long fashion cycles with instant fulfillment of spontaneous consumer trends and opportunities, and making onshoring and nearshoring more economically viable, Kornit Digital is elevating the textile industry to deliver on the promise of the digital e-commerce age. That it does so while supporting the sustainability imperative, eliminating the ever-present conflict between "eco-conscious" and "profitable," makes digital on-demand production models a clear long-term winner for textile producers worldwide. Furthermore, the versatility of Kornit's systems answers demand for goods that are vital to the community, most notably in 2020 when customers worldwide realigned their on-demand production to imprint and distribute protective face masks and other personal protective equipment (PPE) within weeks of COVID-19 disruptions to the global marketplace.

Sustainable Cities and Communities

While enabling producers to reshore/bring their operations home, Kornit empowers them to become stewards of their local communities, drive employment and prosperity among local businesses, and foster greater environmental consciousness anywhere they do business. Additionally, Kornit promotes and sponsors community programs and charities itself, encouraging and gamifying volunteer efforts among management and personnel throughout the year.

Resposible Consumption and Production

By minimizing the time, steps, and planning that comes between demand and fulfillment, Kornit technology encourages consumers to change their consumption habits and consume only what they need; producers eliminate their own liability and risk by producing only what they've sold, which also makes them more responsive and appealing to the end-consumer.

Climate Action

Kornit's research and development program is built on helping the fashion industry to pollute less, create less landfill, and produce fewer unsold goods. Less pollution means cleaner water, and thus less damage to wildlife and critical ecosystems. Fashion brands and fulfillers choose Kornit technology because it helps them reduce carbon footprint, and take the meaningful climate action today's conscientious marketplace demands, while boosting profitability, operational control, and opportunities for adapting and growing throughout.

Life Below water

Kornit's "dry" digital print process demands less water for washing and curing imprinted pieces, and results in significantly decreased pollution of freshwater and ocean habitats.

Life on Land

By providing an efficient, agile mechanism for producing on demand, Kornit technology means only producing what is needed, and thus reducing the amount of unsold inventory going directly to landfills (or, in other unfortunate cases, being burned). When producers can better align supply with demand, they reduce carbon footprint by eliminating overproduction. Furthermore, Kornit's certified eco-friendly consumables help prevent pollution resulting from what production does take place.

Partnerships for the Goal

In addition to the previously noted sustainability certifications, Kornit is working to comply with ISO 14001 environmental standards, is listed under the Sustainable Apparel Coalition's Higg Index, and is certified by Nike (with other rigorous evaluations forthcoming) as a green, sustainable, non-polluting manufacturer acting in a sustainable manner, with a commitment to continuously improving our performance in these areas for the long term.